As part of the international projection mapping festival - MAPP_MTL 2023
From September 28 to 30 at the Van Horne Skatepark, the Digital Block Party returns for its 8th edition! A festive program, between projection mapping, electronic music performances, food stalls, local merchants, creative and screen-printing workshops in a neighborhood party atmosphere!
🎟 Book your solidarity ticket to support and reserve a priority spot for the event → https://bit.ly/Billetterie-MAPP. On-site admission is free, subject to availability.
MAPP is committed to ensuring that the festive environment is as safe, friendly and inclusive as possible for everyone.
Payment only by credit card at the event
Financed by the Ville de Montréal and supported by the Arrondissement du Plateau-Mont-Royal.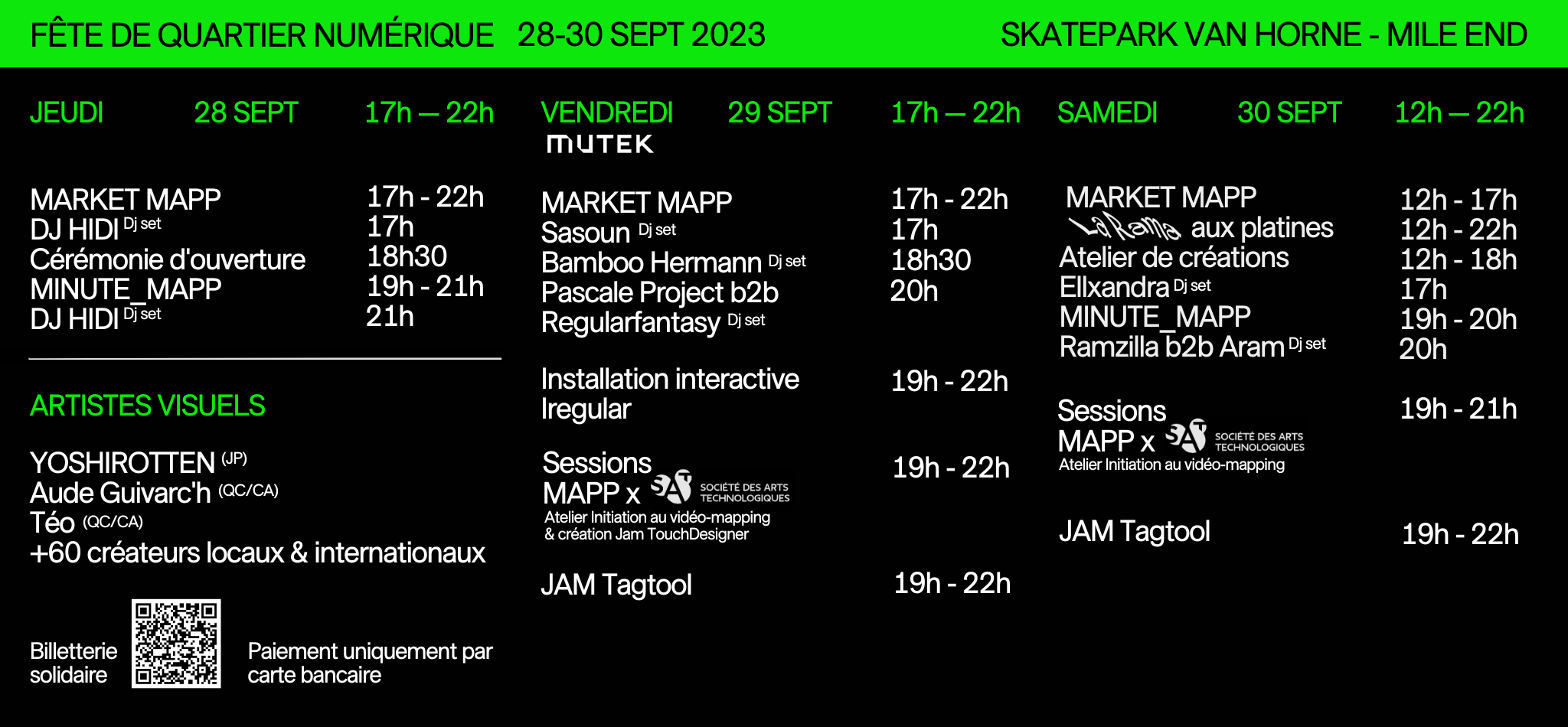 Informations
🕓 September 28-30, 2023 🎟 Book your solidarity ticket to support and reserve a priority place for the event → https://bit.ly/Billetterie-MAPP. On-site admission is free, subject to availability. Payment only by credit card at the event