Participate in the workshop: Project support and various programs for emerging artists at the Conseil des Arts de Montréal: listen, exchange and support with Ansfrid Tchetchenigbo and the Conseil des Arts de Montréal.
The Conseil des Arts de Montréal identifies, accompanies, supports and recognizes artistic excellence. Through its grant, operating assistance, touring and residency programs, its awards, such as the Grand Prix du Conseil des arts de Montréal, and a range of mobilizing initiatives, the Conseil is today the dynamic partner of over 400 Montreal arts organizations and collectives.
By helping to disseminate the work of artists in every neighborhood on the island, the Conseil makes the metropolis a lively, creative place in which the public can participate.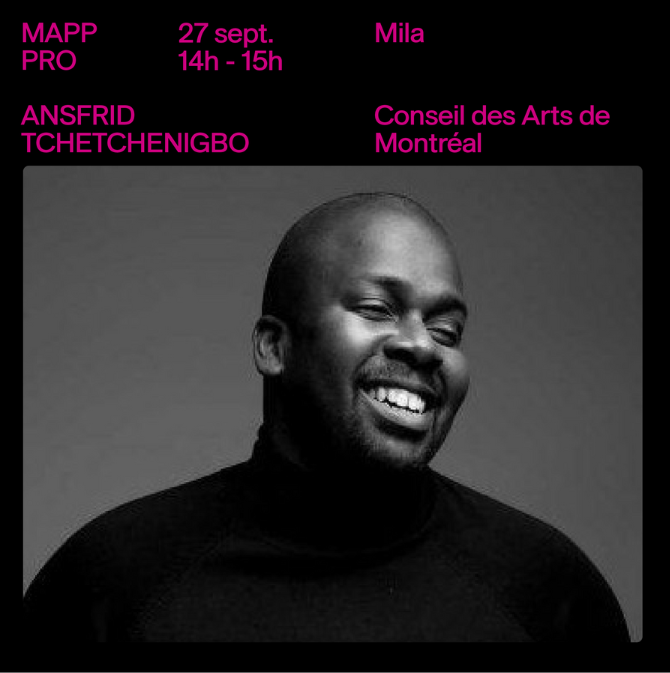 Informations
🕓 September 27, 2 pm to 3 pm 📍 Mila - institut québécois d'intelligence artificielle 6650 Rue Saint-Urbain Montréal, QC H2S 3G9