Discover the P4BUS workshop - Better protect, publicize and earn income from your works by choosing the right distribution tools and avoiding certain pitfalls - September 28, 9 to 10 am.
PRESENTER: Denis Akzam is an engineer by training (Poly MTL) and a seasoned technology professional. He has solid management experience acquired over a career spanning more than 25 years in the fields of engineering and innovation, project financing for business creation and development, and intellectual property (IP) management. He has held development and management positions in large-scale companies, as well as in innovative "Deeptech" companies.
Mr. Akzam is co-founder and Managing Director of P4BUS Systems, a design, print and manufacturing company since 2014, actively involved in standardization processes and the handling of IP and traceability issues related to images, designs and models. As well as in the post-quantum protection of design and manufacturing data associated with all types of objects (mathematical, physical and virtual) and their integrity.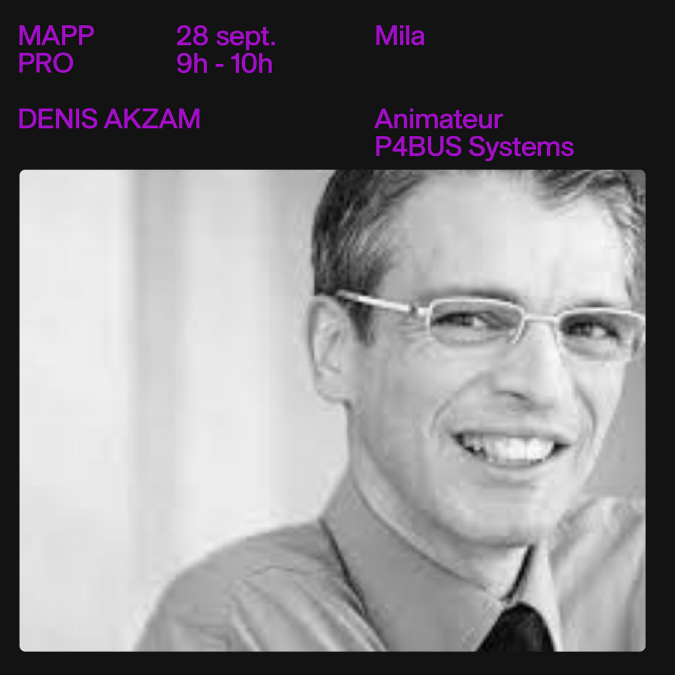 Informations
🕓 September 28, 9 am to 10 am 📍 Mila - institut québécois d'intelligence artificielle 6650 Rue Saint-Urbain Montréal, QC H2S 3G9