Workshop **: How to create art direction in collaboration with a non-human? Discover how to merge human creativity and artificial intelligence by exploring an art director's gallery with classical training, enriched by over 5,000 images generated by AI Midjourney, a RL (Learning Reinforcement) AI.
Discuss with the speaker the fascinating results of this collaboration between artist and AI. You can also learn how to create your own works live, either from your personal Midjourney account, or in collaboration with the Art Director directly on screen. Find out how to integrate Midjourney as a key tool in your creative process, followed by perfecting your creations with Photoshop.
Please note that Adobe and Midjourney do not sponsor this workshop, and we guarantee that no author will be plagiarized in requests made to Midjourney. Join us for a revolutionary artistic adventure!
Given by Frédéric Vicaire, founder of l'Agence About. With 27 years' experience in production, he is a jack-of-all-trades executive. Frédéric is a creative industry expert, innovation consultant, creative director, art director, senior concept artist and former university lecturer in drawing, 2D, VFX and 3D.
Frédéric is also the founder of the Montreal-based Agence About, which specializes in matchmaking within the creative industry, particularly in the fields of games, VFX and MarCom. The agency's expertise lies in making strategic connections between companies, as well as with key professionals, thus promoting successful recruitment through its intermediary. In a market where expert or senior human resources are in short supply, Agence About is the reference in Montreal for making connections.
What's more, Agence About can help you solve the problems that stand in the way of completing your creative projects on time. It also offers interactive workshops, with a particular focus on AI, and teaches the use of software pipelines (game engine/3D/2D) in business.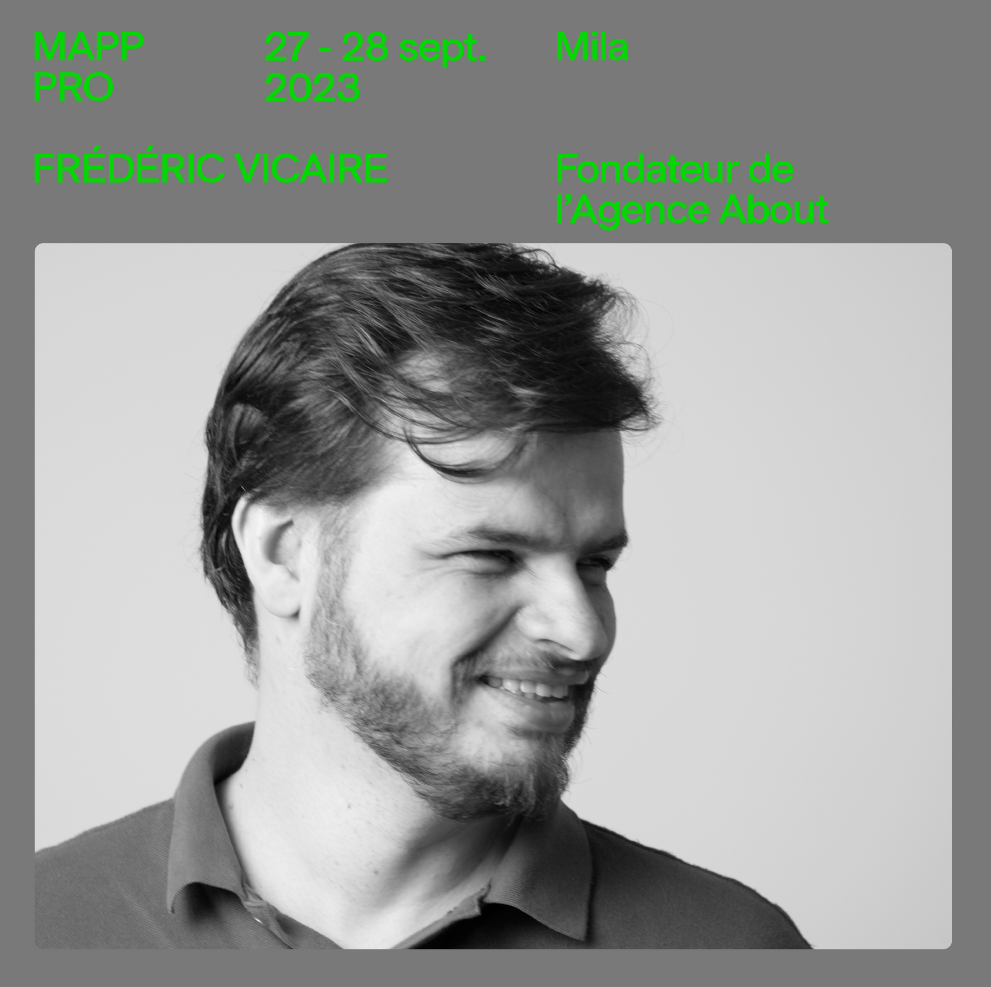 Informations
🕓 September 28, 12:45 pm to 1:45 pm 📍 Mila - institut québécois d'intelligence artificielle 6650 Rue Saint-Urbain Montréal, QC H2S 3G9